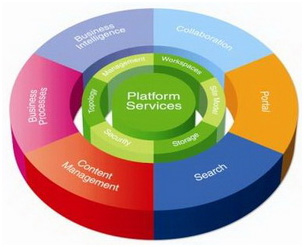 Because of the fast and big expansion in the business and trade sectors, paying attention to the quality and efficiency of the service introduced by the enterprises is considered a pivotal requirement to ensure current customer retention and not losing the expected customers. But the traditional technique followed by such enterprises for managing the business, either the business is internal or directly communicates with the customers, always suffers from deficiency and is regarded as the weakness ring in the chain of management procedures applicable into these enterprises.
What is the (workflow)
The workflow can be simply defined as the documents, records, or applications and tasks movement related to performing specific processes in the enterprise. Such steps are performed according to a specific order and a collection of systems and conditions for obtaining the desired result.
In a few words, the automation of the management processes is transforming the paper works into electronic works and storing such papers on a database to accelerate the procedures and save data.
Cases examined and analyzed by KHELLAN, in which all the paper works have been transformed into electronic ones:

Kalima project for translation
""KALIMA" is an ambitious non-profit initiative that finances the translation of the best books and classical and modern literary works from different languages into the Arabic language, then has the responsibility of printing and distributing such works. KALIMA management seeks to create electronic system to achieve all internal procedures and woks related to the translation of books where such required system will enable them to save and restore all information and data of the translated books, translators, and printing and registration procedures. In addition, the required system will enable them to transform the system of arbitration and archiving of the books to be a completely electronic system that assists in organizing the formatting process and finishing the dealings faster than the paper works. KHELLAN DIGITAL SOLUTIONS has achieved such big technological system by utilizing its wide experience in the filed of designing and programming the digital solutions.

Sheikh Zayed Book Award
The management of the "Sheikh Zayed Book Award" website seeks to establish an electronic system for finishing all the internal works and procedures related to the signup and admission for the award courses, as the required system will enable the management to save and restore all the information and data related to the applicants, nominators, and the accepted persons during any periods of the award, in addition to changing the system of arbitration and archiving of the books to be a complete electronic system that will help in regulating the formatting process and performing the dealings faster than the paperwork method. The KELLAN DIGITAL SOLUTIONS has finished such big technological project by utilizing its great experience in programming and designing the systems of data, information, and software.